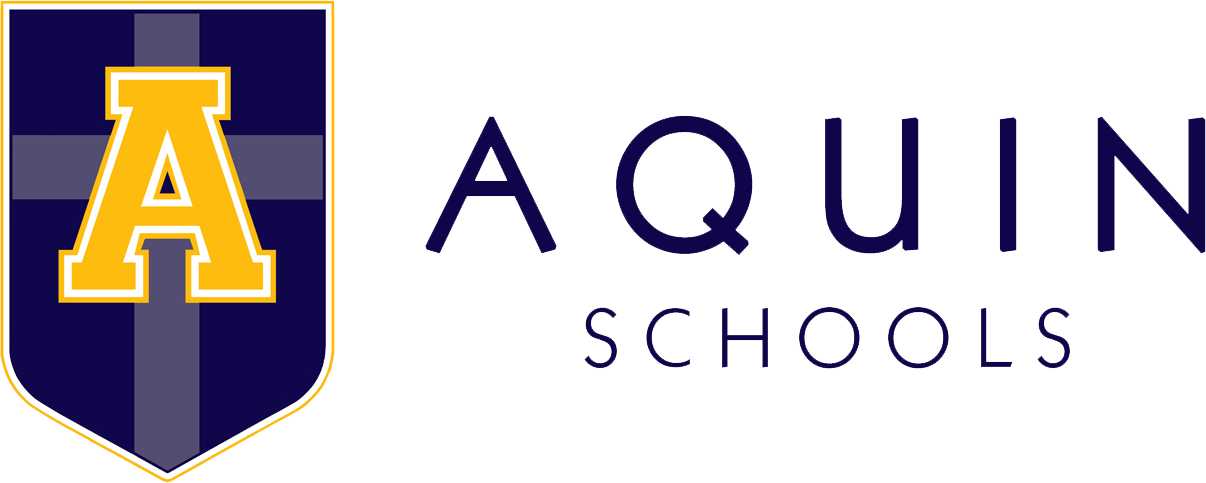 Done Always With God's Spirit
At Aquin Preschool . . .
. . . we address the development of the whole child. We feel that young children learn and grow best in an environment that responds to their physical, emotional, social, intellectual, and spiritual needs. We believe children build positive self-concepts through interaction with a rich, varied environment; other children; and warm, supportive adults.
Our program offers a balance of free choice and structured activities in large group, small group, and individual settings. We believe children develop a positive self-concept when they are respected, listened to, and loved. Children enhance their sense of initiative and competence when they choose activities based on their abilities and interests.
We also nurture the spiritual side of the young child. We tell Bible Stories and sing Bible songs to learn about the wonderful story of God's love. We talk about praying and use prayer in our everyday language. The children learn some basic prayers.
Our Children's Preschool Center has been designed to provide exciting and appropriate learning experiences for your child. Our curriculum includes reading and language arts, science, mathematics, music, art, drama, religion, and movement education.