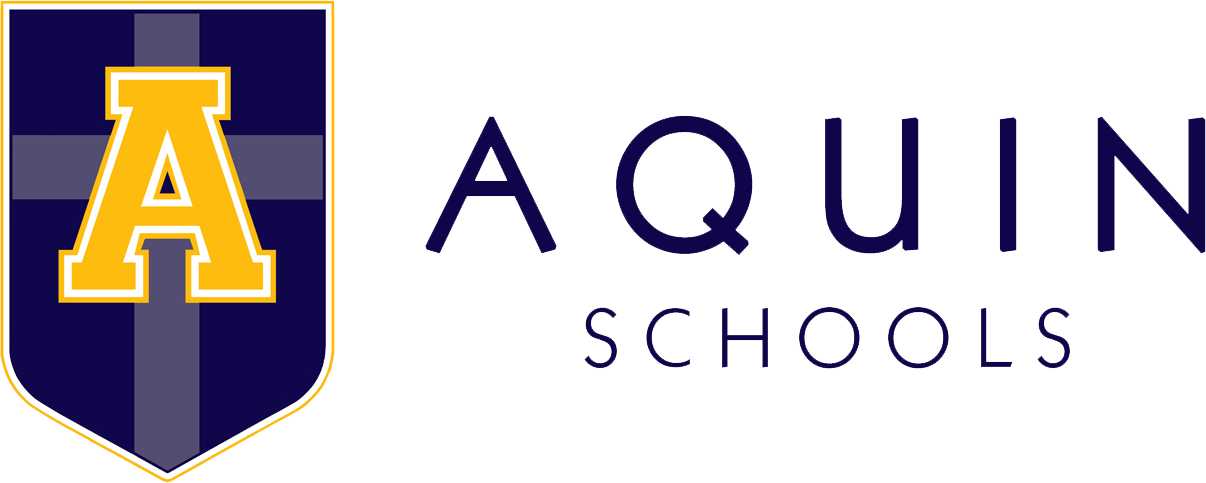 Done Always With God's Spirit
2023-2024 Registration
AQUIN STUDENT REGISTRATION
FOR 2023-24
Please follow the 4 steps listed below to complete your 2023-24 Registration.
STEP 1: COMPLETE ONLINE INFORMATION
---
STEP 2: APPLY FOR FINANCIAL AID (Optional)
STEP 3: WATCH FOR TUITION CONTRACT
Our tuition contracts are currently being transitioned to an online format. We appreciate your patience as we continue to build out our registration infrastructure. We will reach out to you when the online contracts go live. In the meantime, move on to Step 4.
STEP 4: PAY REGISTRATION FEE
You will be prompted to pay your Registration Fee upon completion of Step 1. Otherwise, Registration Fees may be paid by clicking here.
$75 Registration Fee per student through May 1st
$150 Registration Fee per student after May 1st
New Student Registration Fee is always $75.
CONGRATULATIONS!
YOU HAVE COMPLETED REGISTRATION FOR 2023-24!
Additional forms will be completed in August before we launch the 2023-24 school year.